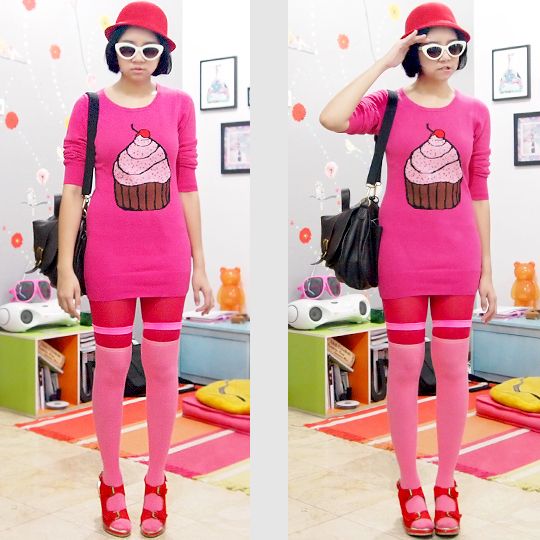 Red Herring

sweater,

Topshop

tights, D-I-Y leg accessories,
Sox Gallery

socks,
unbranded hat,

Fossil

bag,

Up

wedges

I think I'm scared. Of getting married. My wedding is only a few weeks away, and I'm getting closer to being somebody else's. I will no longer be just
me.
I fear not of making a commitment, but of losing my personal freedom. I've always been an independent girl, and I somehow very much enjoy it. My ego would say, I have my own things, my own ways, my own dreams, and I don't know how this all would be once I'm tied to a man. Simplest thoughts: do I always have to wake up earlier than him? Can I sleep whenever I feel like sleeping and not have to sleep according to his timing? Do I always have to wear nice clothes in front of him? No more pinky stuff in my bedroom? No more
My Little Pony
dolls? No more floral wall stickers? Do I have to always be awake when he comes back from office? Can I still have a
Glee
marathon every night before I go to bed? Can I still become a successful entrepreneur and not end up giving it up because I have no more time?
I might sound very childish, I know. But at least I'm honest. I do believe that this all will work out just fine. It's all a natural process everyone goes through. Love's crazy, right? I love you, S.
S:
"Babe.."
Me:
"Yes?"
S:
"We're the best couple in the world, right?"
Me:
"Yup!"
:)